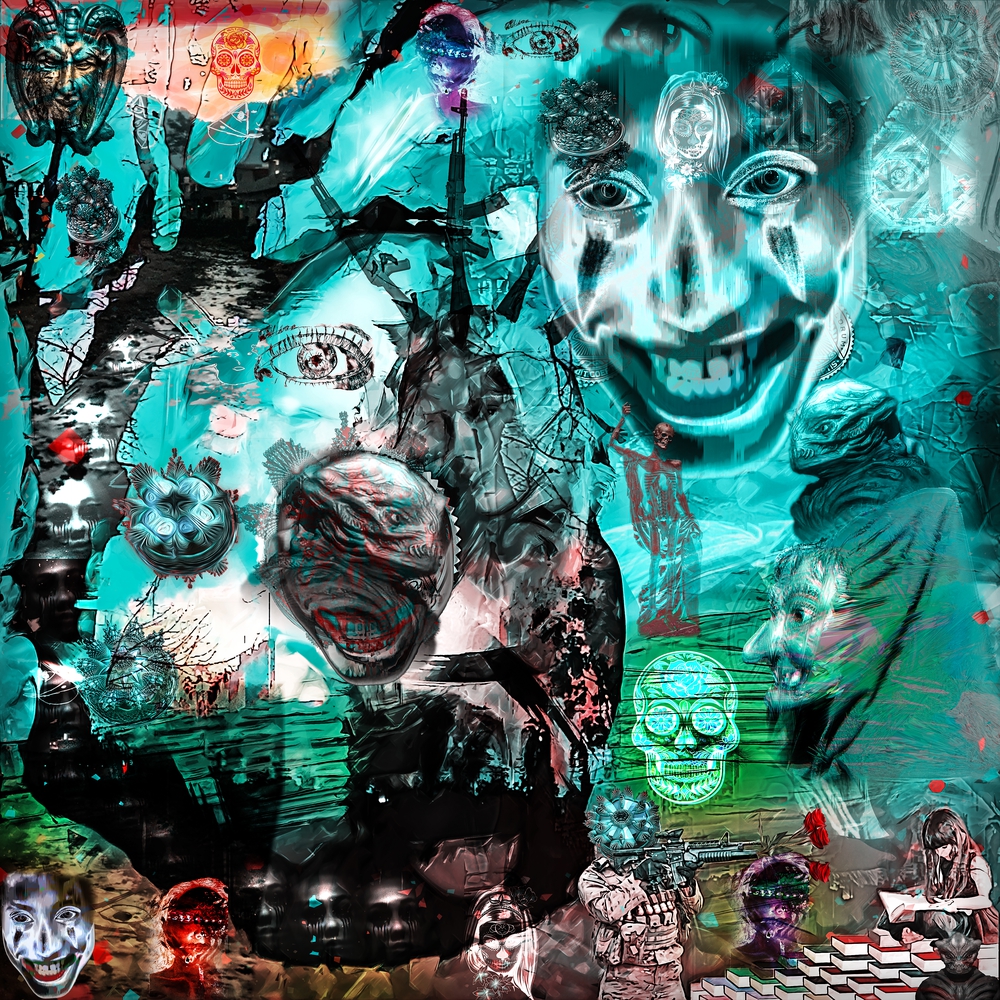 I am Mad (Halloween Edition)
"I am Mad" is a complete package of set of 10+ illustrations in a single image .

With theme of Horror, Surrealism, Psychedelic, Dark , Cult , Satan and War everything inside it.

What has happened in the world till now and what's the possible outcome of it still posses a threat … (read more)
"I am Mad" is a complete package of set of 10+ illustrations in a single image .

With theme of Horror, Surrealism, Psychedelic, Dark , Cult , Satan and War everything inside it.

What has happened in the world till now and what's the possible outcome of it still posses a threat to mankind (which is already on the verge of end).

A world that focuses more on military equipments rather than education, where God no longer exists but Businessman are selling God in the name of "religion".

Rich are getting richer , poor is starving. Have we lost Humanity?

One needs to remember that whatever deed he/she is doing today will surely impact the future.

Let this future be good , let's hope humanity rises among humans and when this happens we will see a beautiful world where nature and humans will live peacefully .

Artwork made to remind humans all the evilness that exist in this society, remember we only form this society so try to be a good human and you will find society and people around you changing.

With Halloween coming near , this Artwork also consists of witches and ghosts edited in a trippy manner.

Dark and cult style theme filled with a variety of demons , some are made from Photo Manipulations of stock image I found on Pexels while some are my 3D models of Concept Creature

15 Days , 50+ Hours a mixture of 3D Fractal Art + Sculpting + Photo Manipulation + Digital Painting and Sketching .

This piece not only took me a whole lot of time but also has a very special as well as deep meaning hidden in it.

8K Hi resolution and square resolution makes this artwork perfect for your Digital Frame and can also be used for Printing Purpose (Personal Use Only ).

Stock images were downloaded from Pixabay and Pexels .
8192 x 8192 px, JPEG (38.1 MB)
This is a signed and limited edition digital creation.
What does this mean?
You're purchasing the full non-commerical rights to this creation. Learn more.
All sales are final.
The creation will be transferred to your digital wallet. If you don't have one, we'll provide one for you.
You may download the full-sized creation to display or even print for personal use.
Next
---